On a cold and rainy day in January, I made these children friendly crayons to pass some time. First while children are playing gather all the broken crayons you can find, and rip off paper. To get the children to help you can be frustrating, and they get bored very quickly (or mine do).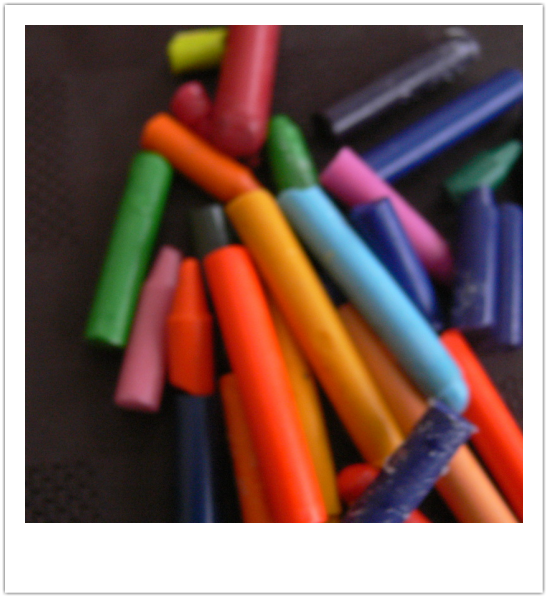 Get a large plastic bag, something to hit with. We used a meat cleaver, however you could use a can of soup/a hammer/a book..really anything.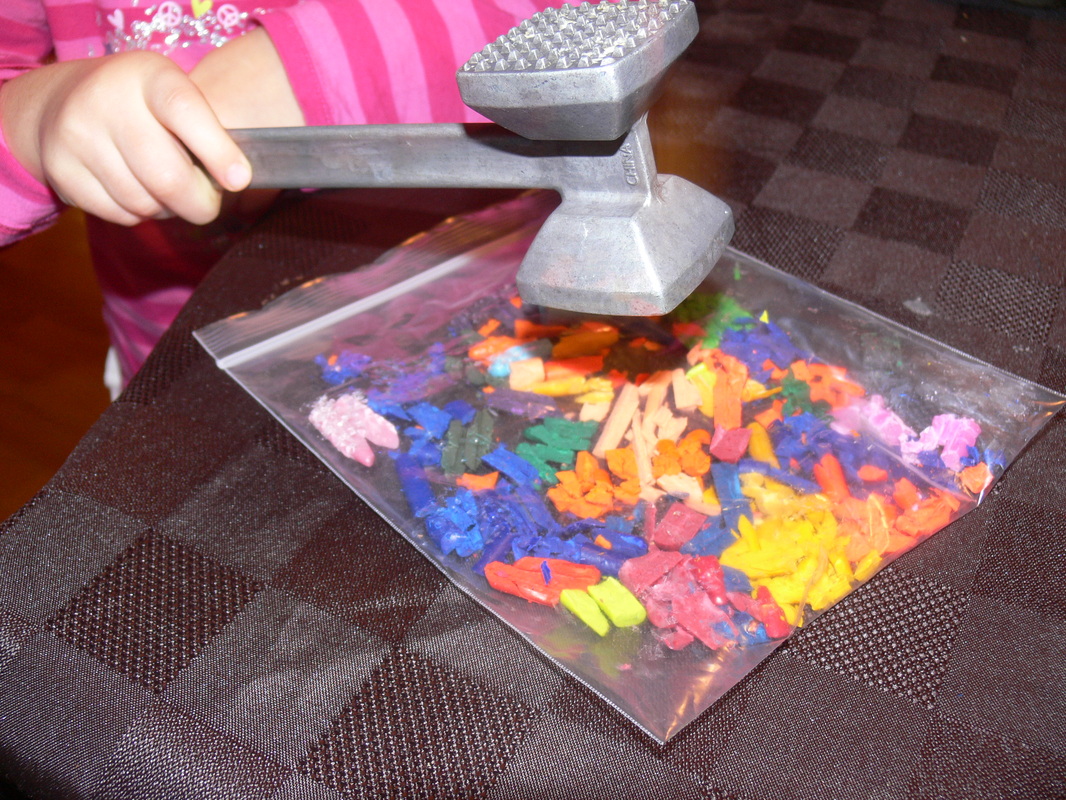 Line muffin tin with paper cups (I suggest doubling them up/or triple) as when we did it the wax went right through, and getting wax out of muffin tin isn't that easy. Pour crayons from bag into muffin cups. We were able to make 3 large crayons from the amount you see above. Also the other empty cups should be filled with water to avoid warping the muffin tin. Wait for crayons to cool before removing the paper liners. When children use the crayons for the first time, show them how to turn on different edges to get different colours. Enjoy!