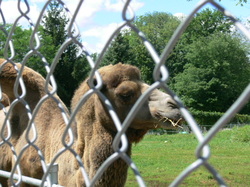 In the middle of summer we decided to take a quick road trip. It had to be close (my children don't enjoy long road trips/ and we were aiming for cheap & cheerful). We chose to go to Peterborough. Using Hotwire (you don't get to pick the hotel), we booked for 1 night. The total cost of the hotel was $93.00. The hotel was Holiday inn (which was perfect as it had a indoor/outdoor swimming pool). We packed up-much easier to do when you are staying at a hotel, and not camping. The big attraction in Peterborough is the Riverside zoo. It is FREE. Yes that isn't a typo. There is a huge playground, splash pad, and animals to visit. Also a train that is affordable. Under 2 is free, and everyone else pays $2.00.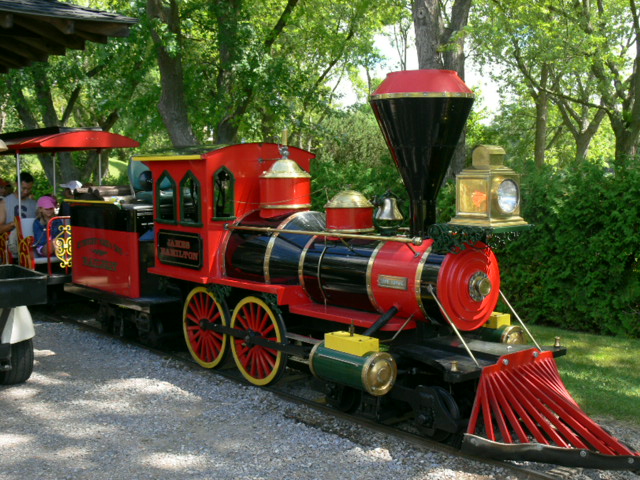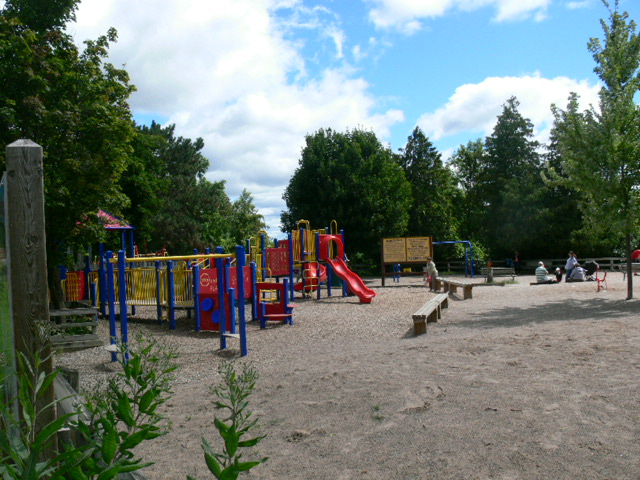 The above is just a portion of the playground. There is a toddler area, a huge slide, a digger, a spiderweb climbing thing, 2 huge soft rocks to climb, and more play structures.
If you plan this road trip on a weekend, you can also take in the festival of lights. This is a free concert that Peterborough puts on in the marine park. Some of the past concerts include- Sloan, Great Big Sea, Leahy, Natalie Macmaster, and others. They pass a bucket around, and people throw in money-whatever they can afford. After the concert they do the lighted boat show (sailboats with lights on them) to music, and fireworks as well.

You can also take in the Farmer's market which is located behind the Memorial centre. One of the last weekend's in August there is also a free folk festival. Again they pass the bucket at this event. There is a kids area with instruments, lots of food vendors, and some amazing musical acts.