Recently in the past 2 years there has been an influx of Big Box stores where I live. By Big box stores I mean: Walmart, Mastermind Toys, Toys R us, Value Village, Starbucks, Bushtaka, and so on. There has also been more pressure to shop local,
as if you don't all the smaller mom and pop stores will disappear. In the past 2 years this is what has happened. Over 10 local smaller businesses have gone under. Some say "well they weren't doing a good job otherwise they would have survived the big box moving in", others say "yes I support local"-however the only time you ever see them in smaller store is when there is a huge sale.
My problem is this: I like the smaller stores. I like that they usually and in most cases go above and beyond to make your experience better. I like that they give back to the community. I like that they support WAHM's(work at home moms) selling homemade goodies/crafts. I like that they are orginal.
Perhaps this comes from years of my mother bringing me to the one of a kind show in Toronto. It is a full day event with artists from all over Canada- it is breathtaking and mindblowing. Perhaps it comes from my parents owning an organic farm(before it was cool to do so) over 36 years ago. Whatever it is, I am proud that I support local. I do understand that people will shop where the cheapest price is. I do understand what it is like to have 2 screaming children with you, and you want to get all your shopping done in 1 place. HOWEVER: I am afraid. I fear that in 20 years we will live in a town like the Lorax. Doom/Gloom..and
only this huge big box stores looming over us.
When you shop local you are supporting the people you live with. These are people that might be your neighbour, they don't live in Toronto, and they most certainly don't live in China. Shopping local means they are employing local people to work at their store, and as well they support local charities as well. A consignment shop close to home is donating all their unsold clothing to a local clothing bank that people can access. Many stores donate their time/energy/and goods to local schools, and fundraisers. I have failed to see a lot of the big box stores do this. Even if you are a diehard walmart shopper- there are ways to shop local.
Below I have listed just a few of my favorite ways to support local.
http://www.ottawagoodfoodbox.ca/?page_id=14&lang=en
This program supports local farmers. You purchase a box 1 time a month. $10, $15, or $20 boxes are available. Also there is an organic option as well. Month to month it varies depending what is in season. This month it was see picture below: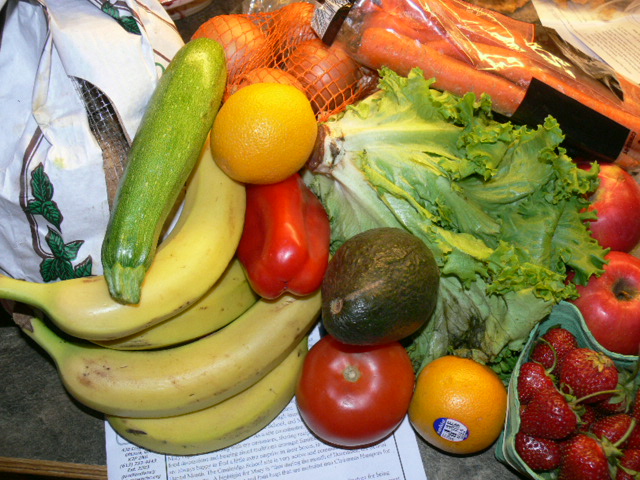 http://www.tagalongtoys.ca/
extensive toy selection, play areas for children(craft tables/water tables/kitchen-so parents can shop), discounts to teachers & grandparents, and above all staff that know their toys really really well.
Local places to grab grub..and most times you will see the owner cooking and serving..
http://robzbistro.com/


Play places for children:
http://www.brinkeetos.com/ owner takes all feedback and makes changes asap. My children love date night here where they can watch and movie and share popcorn.

http://www.agymtale.com/ tons to see and do for all ages. Safe & Clean play structure. Secure area where children can't wander off and parents can talk and sip a coffee.

https://www.facebook.com/elmhillkids local Kanata clothing store, excellent quality clothing for babies and children

Local shop to purchase cloth diapers. Also hosts a used cloth diaper swap every couple of months where you can sell your own diapers by renting a table, or consign them, and receive store credit. http://www.extraordinarybabyshoppe.com/

Best shop to purchase nursing bras, nursing tops, baby carriers (including my favorite Manduca!). Also hosts mom & baby groups to support breastfeeding, as well as toddler & mom groups. https://www.milkface.com/

By shopping Local, you are supporting YOUR community. You are supporting local sports teams, employment, and your child's future. By supporting local you are making a statement that it isn't okay to pay foreign workers .10cents to make a Joe fresh t-shirt. Think about what you want for your future, and your children's, and your grandchildren's future.