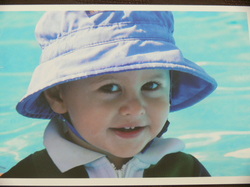 What are my favorites & must have's for summer? This hat is one of them. Made in Canada, children can wear it in water and land, children can't take it off and fling it and did I mention it lasts forever.... The one in this picture is size 2-8 years. There is a toggle at the back of the hat that you can adjust. My son is currently 6.5, and every single photo we have of him in the summer has this blue hat. Every year I wash it and put it away for the following year- his sister has one as well.
They also make a SPF 50 hat- however it has nylon in it, and I find when it gets wet, it flops in children's faces. It retails for approx $25, which some people might find high, however that breaks down to $4.16 per year. I can attest it last that long, and is durable.
http://snugasabug.com/outerwear/sun-hats/adjustable-sun-hats/golfer-green-adjustable-sun-hat
Also I am not a huge fan of the giant flower that they put on the girls hats. However it is removable, though it costs more money for the girls hats(due to huge flower).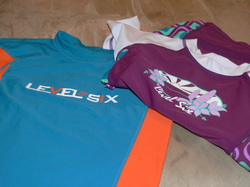 What goes with a sunhat? Rashguard shirts. Are you getting the picture that we spend lots of time outdoors? Hands down my favorite is the Stella/Slater short sleeve Sun guard tops from Level 6. Well constructed, built to last, and comfortable. Also SPF of 50+. I purchased one for my son, and then had to return the following week as my daughter demanded one too. Designed in Canada by 2 paddlers (Stig & Tyler). Way back in the day...way way back 1998?? I purchased some tops from Level 6- back then it wasn't out of a retail store, but out of the back of their car with kayaks on the roof rack. I still have my orginal one (signed from the co-owners & 1 friend). It has endured traveling, paddling, cycling, and numerous washes. Over the years the logo has changed slightly, but the company is still consistant with quality & dependability & uniqueness.
I prefer 2 piece bathing suits for my children due to the many bathroom breaks. My daughter wears a bottom that doesn't let her cheeks fall out and a Stella sun guard top, and my son wears surfer shorts and a slater sun guard top. This also leaves less skin area that needs to be lathered up with sunscreen. You can purchase from their store on colonade road (warehouse) or on-line:
http://www.levelsix.com/store/index.php/you/kids/slater-short-sleeve-sun-guard.html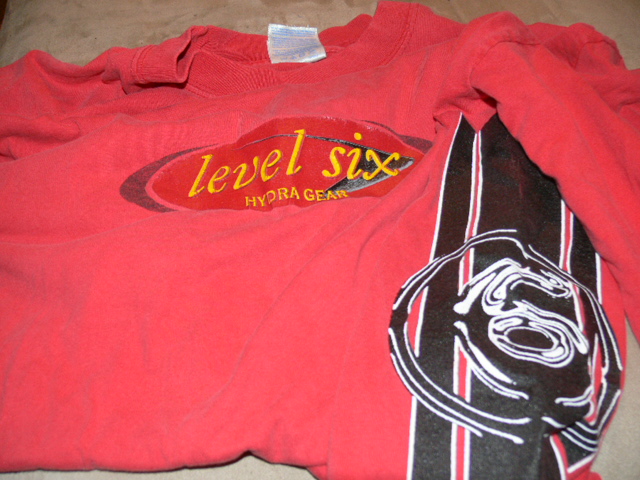 Both the snug as a bug hats, and rash guards shirts were purchased by myself. There was no compensation for writing this blog.