This year I am doing my best to stay true to this mantra " Something they need, something they read,
something they wear, and something they want". I really feel that my children will remember the events we do rather then the toys we buy them.
As a child I have memories of finding the perfect christmas tree. My father would take me to a cut your own tree farm, and we would walk miles through blowing snow(his words not mine), then I would find one, and he would raise his arm up. If the tree
was as tall as his fingertips or taller it was good. We had a huge bay window that we tried to fill with christmas tree. As a side note it helped to have the bay window as my father could wire the entire tree down to protect it from falling. There was the time my cat climbed the tree, or the time we got a tree with tons of pinecones that made popping noises and scared us as it all opened up. There was also the time my family did the Great Canadian ski marathon and I skied down Rideau Canal just before
Jackrabbit Johannsen (one of his last races). Do I remember the barbie with curly hair, or fashion plates, or play kitchens..not so much.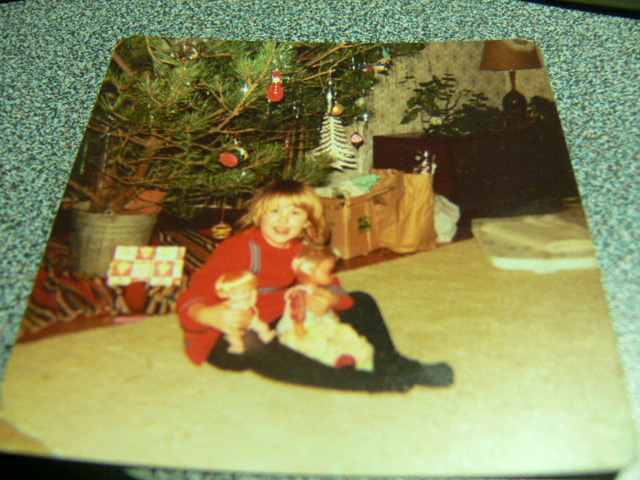 Vintage photo of our tree when I was little. Notice the pail as the tree stand, and I am holding suck a thumb doll- that I chopped off hair, I have these decorations on my tree handed down from my grandmother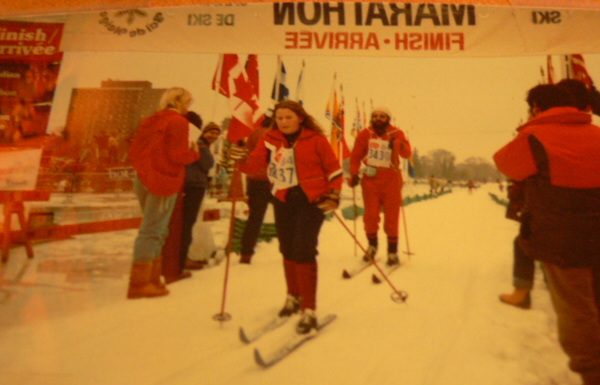 This year we chose to buy a Christmas tree from Ikea. 1- It was $20, 2. part of the proceeds goes to Barrhaven Lions, as well as Tree Canada 3. It is a TREE- it will die after 3 weeks, so why spend the big bucks?
Savings: $25-$55. Trees at Independent were selling $45-$75 dollars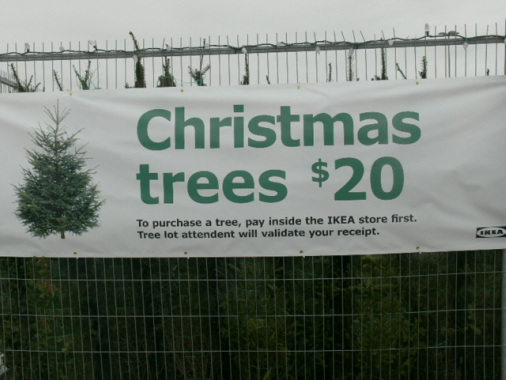 For teacher gifts I picked up a bunch of jams at a local craft show, and I am making this fudge recipe(
http://thebestmomontheblock.blogspot.ca/2009/08/orgasmic-caramilk-fudge.html
) with leftover Halloween candy (it has been in hiding in freezer since Oct.31). I am adding a gift card to the 2 main teachers for Canadian tire, as both seem to be doing Reno's. Normally I would spend $15-20$ per main teacher, and assistants $10
Savings: $14- so not a ton, but still a savings, and they are getting more this way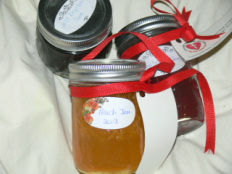 Children's Gifts:
My children are hard on toys. Really hard. Therefore anything with tiny pieces or breakable is out. We already own a huge bin of Lego (thanks to garage sales). I have made a list and I am trying to find items that both children will like, and that I can tolerate. We have a slush fund which is kept in a tin. Anything that is sold over the course of a year is put into the tin. Children outgrown the play kitchen- I sell it and put money in the tin. All the money in the tin goes towards vacations, Christmas gifts, and firewood. Also I find by shopping with cash- not debit but cash has helped as well. When I am standing at the checkout and notice a diver that winds up, and putters around the bath, I think twice. It is $6.99, but it is pricey for a stocking stuffer, and will it last.
So then I don't get it. Advent calendar, we made our own this year. We took all our mismatched socks, and glued little numbers to them. We did a clothesline around the dining room, and hung them up with clothespins. Each day they get stickers and something to do, or chocolate and something to do. Some of the ideas I wrote down were: go for a walk and look at
Christmas lights, donate a toy to toy mountain, make snowflakes and decorate windows, and watch Grinch that stole Christmas. This didn't save me any money at all as advent calendars are fairly cheap (the ones with waxy chocolate anyways)
but I feel they will enjoy this way better.